Dog Playcare (Day Care Services for Your Dog)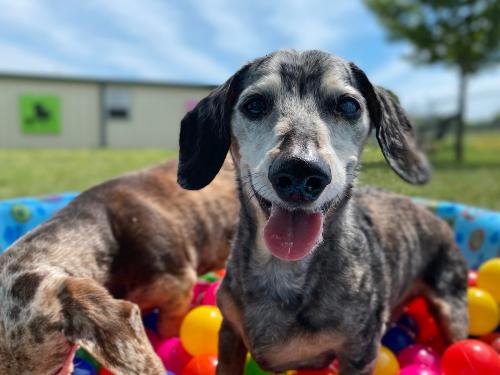 At Buckeye Kennels we do play care differently. While some dogs find high energy large group play "Fun" many find it overwhelming.We want your dog to come home from a play day enriched not just exhausted.
We group dogs not just by size but we also consider their play style, their ability to read other dogs social cues and their self management abilities We keep our groups small and carefully monitored to ensure that every pup is having fun. We stick to a schedule which includes "down" time in a private space and snacks between play times so that everyone stays fresh. Our experienced staff is always watching for changes in the group dynamic and is always ready to help your pup succeed.
By keeping our groups small we are able to adjust your dogs experience in play care to challenge, but not overwhelm, them to improve their social skills.
Day Play Care rate is $45 per day.
General Liability Agreement:
This form will need to be completed online prior to arrival for your first boarding or play care visit.
Buckeye Kennels Boarding and Daycare Agreement