Dog Boarding Services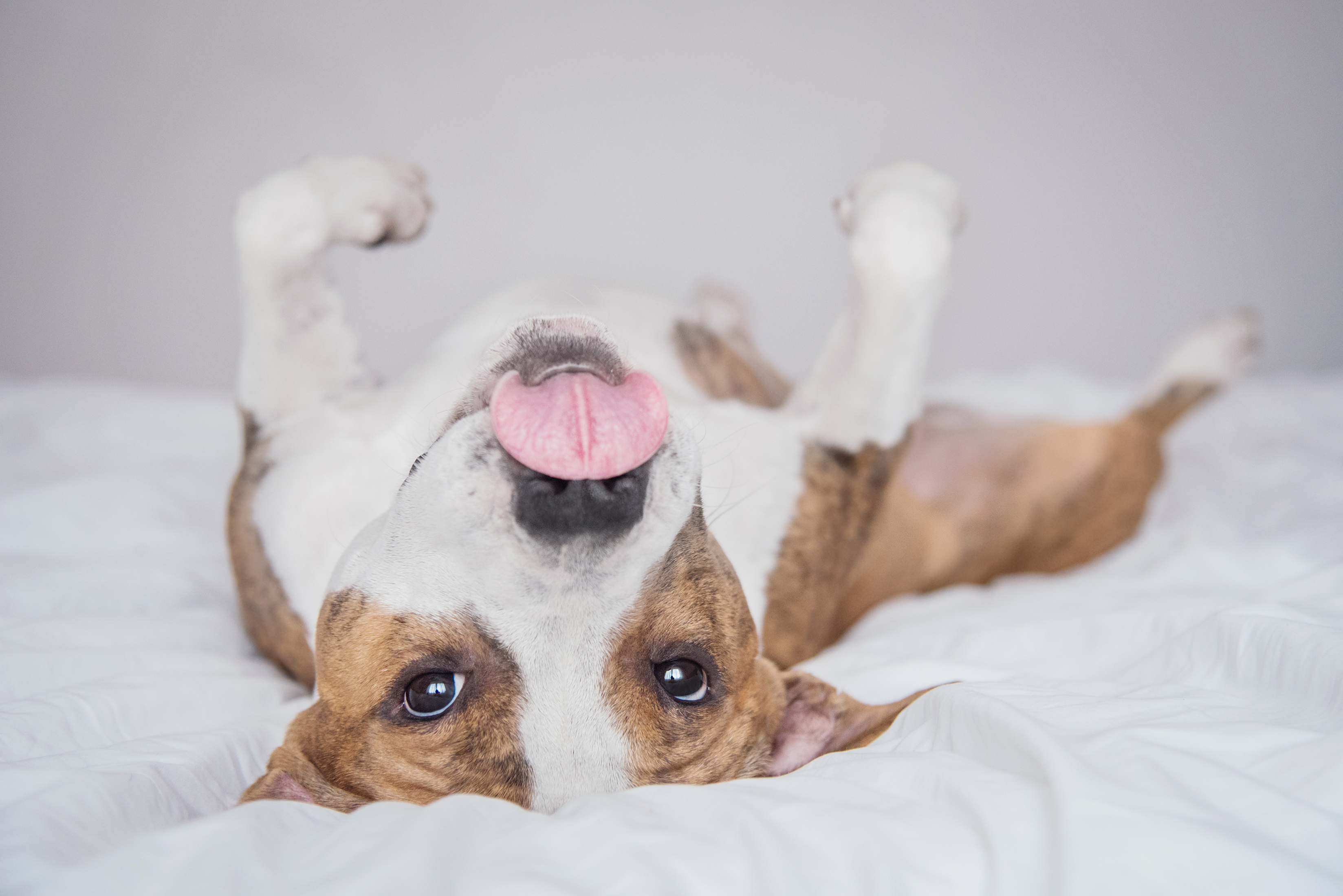 Effective May 1, 2023 there will be price change for lodging services.
Standard Lodging: $45/night.
Additional pet in same enclosure is $37/night.
Special Needs Lodging: $55/night **See special needs pet below**
Accommodations:
For larger, dogs we offer individual kennels of various sizes with indoor out door access and heated floors. The indoor portions are air-conditioned and the outdoor portions are covered. All dogs are taken from their kennels to adjacent exercise pens four times a day. This gives them a chance to "do their business," sniff around and blow off some energy. It also means they get extra attention from our staff. All of these things help keep your pet's stress level down when boarding.
We also offer a separate small dog room with various-sized individual accommodations, heated floors and air conditioning. Small dogs are taken to their own exercise yard five times day.
Check-In and Check-Out:
Dogs can be checked in and out during regular business hours.
Feeding:
We provide a premium diet to our dogs. We carry both dry and canned food. Selected treats are available for all of those who are allowed to have them.
We know that most people do not want to change their dog's diet when boarding. We are happy to feed your dog in the manner to which he is accustomed: just bring his food in a labeled re-sealable container. We are unable to cook food, but we can freeze or refrigerate and microwave prepared food. Please bring more than enough food for dog's entire stay. (Blizzards happen!!) If we run out of food while you dog is with us, will switch to our food. If your dog has special dietary needs (i.e. gluten free etc.), we will make every reasonable attempt to obtain more of the same food, but additional fees will apply.
Bedding & Toys:
We provide bedding and toys, but we understand that many pets have their own favorites which they find comforting. Therefore, you are more than welcome to bring your pet's personal belongings. Please do not bring high value or irreplaceable items, however, as we cannot guarantee their return.
Medications and supplement administration:
If your dog is on medication and/or vitamin supplements, we can administer them as directed. Please clearly mark all medication with the pet's name, the name of the medication and the dosage. Please do not pre-mix your dog's medication with his food. (We are required by law to keep a log when doses are administered.) Controlled substances (i.e. Tramadol, Xanax etc.) are stored in "lock up" and must be in their own containers.
We will administer up to 4 oral medications or supplements per pet, per day at no extra charge. There is an additional fee of $10 per day for the administration of 5 or more medications or supplements. Injection administration is available for an additional fee of $10 per day.
As with food, please bring more than enough of each for your dog's entire stay. (Flight delays happen!!) If the supply of medications or supplements you provided is exhausted during your dog's stay, we will make every effort to procure essential medications only, and you will be charged for the quantity purchased as well as a procurement fee.
Immunizations:
For everyone's protection, all dogs must be current on vaccinations against distemper, parvo, bordetella ,rabies and canine influenza. All dogs must also be on a flea and heartworm preventative. We can accept titers in lieu of vaccinations for distemper and parvo viruses but will make no exceptions for dogs not protected from these diseases. We are committed to the safety of all the pets in our care. We will gladly call your vet for up-to-date vaccination records.
Special Needs Pets:
The small number of pets we take allows us to accept special needs pets. Pets with physical disabilities or in need of specialized medical care are welcome, but require screening before hand. This may involve consulting with your vet to ensure that we all understand what your pet may need. Pets who are diabetic, have multiple medication requirements, solo walks, reactive dogs and blind dogs are required to lodge under the special care lodging. If you think your pet may qualify for this, please contact us to discuss.
General Liability Agreement:
This form will need to be completed online prior to arrival for your first boarding or play care visit.
Buckeye Kennels Boarding and Daycare Agreement